About Wood Floors For you
Wood Floors For You is a fresh face in the world of internet flooring retailers! After years of being involved in distribution sales, we've realized there's a better way! Think about it... the manufacturer sells to the distributor, who sells to the dealer, who sells to you, the consumer. And in many cases, the dealer knows very little about the hardwood floor he's selling to you!
Wood Floors For You can supply almost any hardwood floor you need! Exotic, domestic, prefinished, unfinished, solid, engineered, hand scraped, green and reclaimed. Species available are: Brazilian Cherry, Tigerwood, Kempas, Brazilian Walnut, Lapacho, Santos Mahogany, Teak, Sucupira, Asian Bamboo, Strand Bamboo, Oak, Maple, Birch, Cherry, Walnut, Pine, Ash, Hickory.
Price: We minimize the profit between the manufacturer and you. Wood flooring is costly, so why not save money?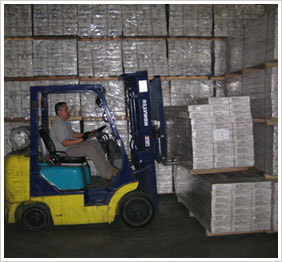 Technical Knowledge: We're wood flooring professionals, not web-site professionals. We can answer your questions and help guide you towards the best floor for your home.
Service: We'll treat you in the same way we'd want to be treated. That's our simple and fundamental business philosophy.
Selection: We'll offer you the best of the well known brands, and we'll also offer you our own line of beautiful floors at great prices. Our Kingswood Collection consists of the best values out there...in first quality material. WE DON'T SELL SECONDS OR CABIN GRADE!!!
We also offer professional installation, sanding, staining, stripping, refinishing and waxing of all hardwood surfaces. Wood Floors For You proudly serves New Jersey, New York and Eastern Pennsylvania.
So give us a try; we're sure you'll like doing business with us!
Wood Floors For You
Customer Service