Your Flooring Guide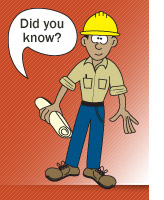 First timewood floor buyer? Not a problem…
We'll make the process easy for you! First, some real basic terms you need to know about:
Pre-finished: A wood floor which comes out of the box ready to install. Install it and enjoy it! No sanding and finishing.
Unfinished: Install it and then sand and finish it.
Solid flooring: Usually ¾" thick and is usually installed by nailing with a pneumatic nailer.
Engineered flooring: A multi-layer (usually plywood) product with a hardwood "wear layer" on the surface. Thickness of the wear layer and the overall floor can vary… generally the thicker, the more expensive.
Strip: 2-1/4" wide or less.
Plank: Wider than 2-1/4", can go up to 10-12". Most common is around 5" wide.
Micro-bevel edge: On a prefinished floor, the edge (and sometimes the ends of the boards) are usually beveled.
Handscraped or distressed: A prefinished floor which has been made to look old and worn. This is a great choice if you've got kids or dogs as it really hides any scratches/dents the kids may cause!
Sub-floor: The floor in your house which you're going to install the wood floor over. (You may have to look under your carpeting to see what's there!)
Domestics: Trees that are normally grown in the US, such as Oak, Maple, Cherry, Walnut, Birch, Hickory, and Ash. You've probably heard of most of them!
Exotics: Trees usually grown elsewhere, like Santos Mahogany, Lapacho, Brazilian Cherry, Bamboo, and Kempas.
Square feet: To find the size of your room, just multiply the length (in feet) x the width (in feet) to give you the total square feet. Hint: round up to the next foot…example: count 14 ½ feet as 15 feet!
OK, knowing what you now know, you're ready to shop for your wood floor! First thing to do is determine what type of SUBFLOOR you have. Pull back some carpeting and take a look.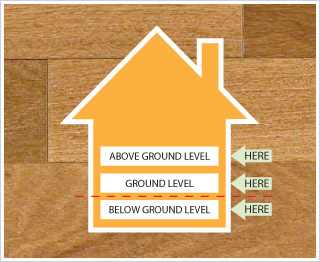 If it's plywood, you can select a SOLID or and ENGINEERED floor. If it's concrete, you need to consider only an ENGINEERED floor! If it's anything else, call us and describe what it looks like!
For most remodeling, PREFINISHED is the best choice. It saves time and it's a lot less dusty of an installation!
Now it's a matter of what you like! Think about 3 things:
Color: What color really excites you?
Width: Do you like a wide (PLANK) look, or a narrower (STRIP) look?
Texture: Smooth surface (which is how most floors come) or HANDSCRAPED for a unique look!
You may have already browsed through some flooring stores or home centers and have an idea of what you're looking for. If that's the case, check our site for that product, and if you don't see it, just ask us. We can find it for you!
If you haven't browsed any stores yet, then do so by looking at the floors on our web-site. We carry some well know manufacturers and some not so well known, but they're all good! Find a few you like, and then call us for more information @ 732/387-3509. Sure, you can e-mail us too at woodflooring58@yahoo.com but we'd rather speak to you in person. Wood flooring is a big purchase, and we'd rather walk you through it so we know you're getting the best value floor for your home! Useful resources: Hardwood flooring NYC | New York Painters.